Our Mission
Accelerate and Simplify
Nuestra misión es acelerar el crecimiento de tu empresa agilizando las operaciones de IT.

Nuestra Visión
Lead the change
By offering top-notch technology solutions and outstanding professional services, we aim to simplify your operations and IT projects so that your team can be 100% focused on business projects.


Managing Talent

Our DNA at your service
Buscamos permanentemente consolidar un ambiente de trabajo motivador y saludable para atraer y retener talentos, donde la capacitación nos permita mejorar como equipo para afrontar proyectos más desafiantes e innovadores con nuestros clientes.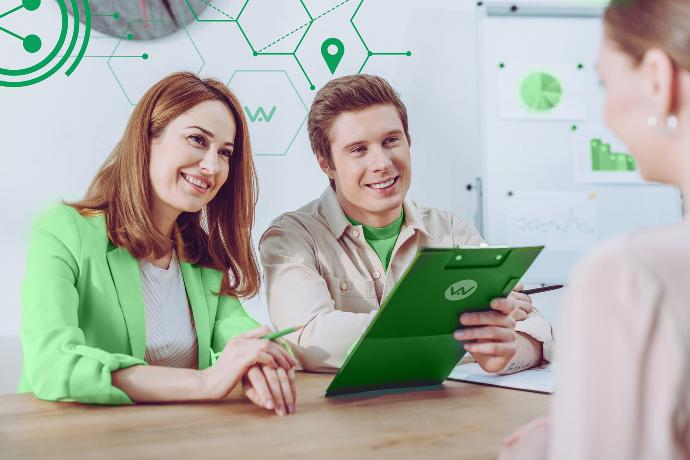 Our Values

En Wetcom creemos que las relaciones entre las personas son las que crean valor, interno y externo. Por ello hemos creado una cultura donde alentamos y premiamos nuestros valores CAFEE: la Confianza en uno mismo, la Autoridad técnica, el Foco en nuestros objetivos, la Empatía con el cliente y el trabajo en Equipo.